Plan Your Visit to Dubai Frame: Timings, Location, Tickets, and More
Contents
Knowledge Graph
Also Known As: Golden Frame Dubai, Dubai Photo Frame, and "The biggest picture frame on the planet". 
Location: Gate 4, Zabeel Park, Dubai, United Arab Emirates. Get directions. 
Opening: Dubai Frame was opened to the public in 2018. Learn more about Dubai Frame.
Timings: 9 AM - 9 PM.
Dubai Frame height: 150.24 m (493 ft)
Dubai Frame width: 95.53 m (313 ft)
Number of visitors per year: The Dubai Frame was visited by 17.73 million people in 2019.
How to reach Dubai Frame?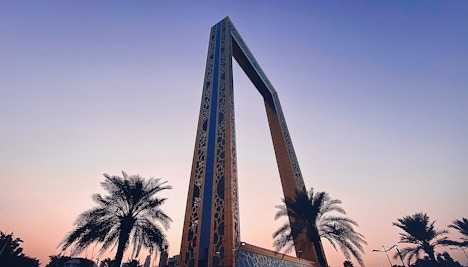 By Metro
Avoid the traffic and get an amazing view as you make your way to Dubai Frame by accessing the most advanced and modern rail system in the UAE. It's convenient, easy to hop on, and cost-effective. The closest metro station to Dubai Frame is the Al Jafiliya stop on the Red line. Dubai Frame and Zabeel Park are a couple of minute's walk from the metro station.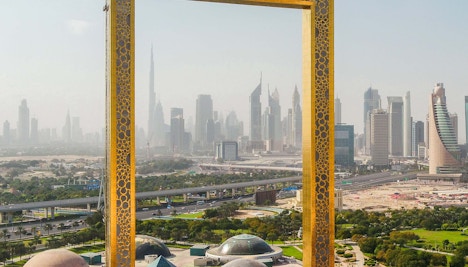 By Bus
If you're traveling to Dubai from another Emirate, opting for bus services would be the ideal choice. Experience efficient public transportation at a low cost that covers almost 82% of urban Dubai, with intercity routes going to and from Ajam, Abu Dhabi, Fujairah, Sharjah, and Hatta. Bus F09 stops at the Dubai Frame bus stop, right next to the building. You can download the RTA Dubai App on App Store or Google Play to find the best possible bus route to Dubai Frame.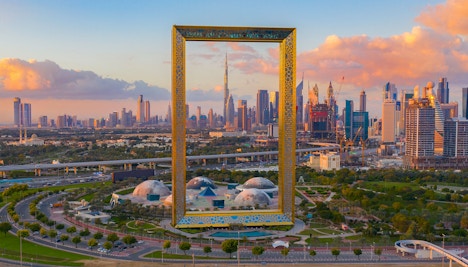 By Car
Feed in Zabeel Park Gate One on your GPS to reach the public parking near Zabeel Park. From here, Gate 4 also known as the Star Gate is a short walk away.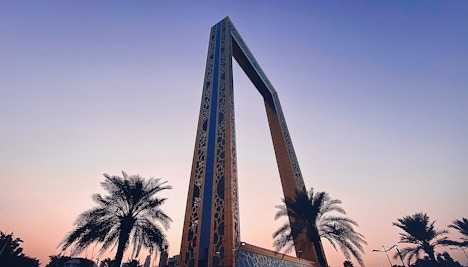 Old Dubai
Situated in Zabeel Park, Dubai Frame is at the very center of the city. From here, you will get to witness the transformation this city has made just within a few decades. On one side of the Frame, you will get to see low-rise buildings, thus witnessing the city's past. Overlooking Deira, Umm Harare, and Karama, the Frame captures old Dubai.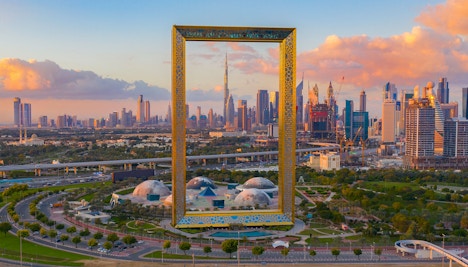 New Dubai
The frame stands as a symbol by connecting the emirate's rich past with its breathtaking present, offering a spectacular panoramic view of modern Dubai. With a 360 degree view, you will get to see a stunning collection of aligned glass buildings such as the Burj Khalifa and Emirates Towers.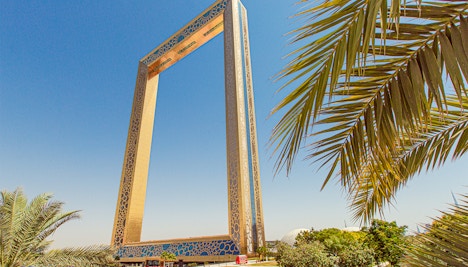 Future: What the city has to offer
Witness the Future Exhibition with virtual reality technology as you go down to the mezzanine floor, showing all the new developments and advancements that will take place in the city in the next few decades. It embodies and represents the future through an impressive 3D visual and audio-effective portrayal of Dubai until the next 50 years from now.
Things to Do Near Dubai Frame
Other than just visiting the Dubai Frame, you can combine it with and make a day out of the nearby attractions. Head over to Zabeel Park for an outdoor picnic, visit the Mozaiic Art Gallery, or spend some time playing with dolphins at Dubai Dolphinarium. Here are some other things to do near the Dubai Frame.